We Found Bread With Chia Seeds and It's Only P32
This article originally appeared on spot.ph. View the original article here.


The rise—no pun intended—of quarantine bread trends such as ube cheese pandesal, sourdoughs, and banana loaves are a testament to Pinoys' love for bread. And while some enjoyed spending their time baking, let's be real: not all of us have the patience for it.
And given the new kind of lifestyle we have to adapt to these days, our mind and body need something more than just a pastry that'll look good on the 'gram.
If you want to give yourself the right kind of boost and ~fiber goodness~ all while enjoying every bite, there's a new bread in town you have to try, ASAP: Gardenia Multigrain Soft Bun (P32 SRP/cluster of four pieces). It's a soft and buttery bun packed with six different grains— including wheat, sunflower seeds, linseed, oats, millet seeds, and the superfood that many of us can't stop raving about: chia seeds.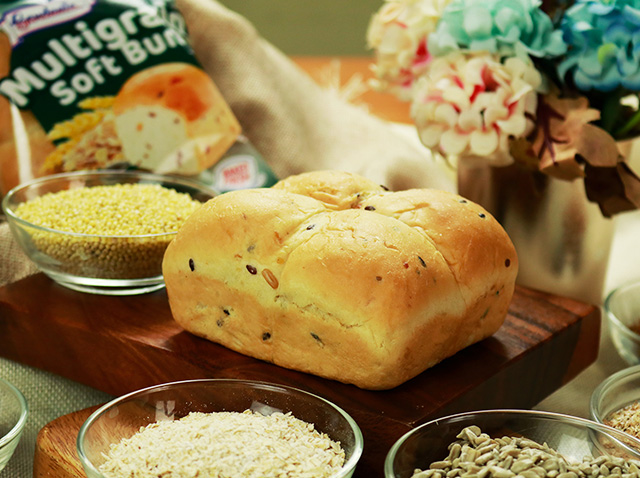 The Gardenia Multigrain Soft Bun is tasty enough that you can eat it on its own when you're on the go (while also enjoying that boost from all the grains), but you can also pair it with almost anything. If you're feeling fancy, try whipping up gourmet bruschettas out of it! Grill the buns, rub these with garlic, olive oil, salt, and top it with tomatoes and basil. The grains give it an amazing texture that just adds more to the experience.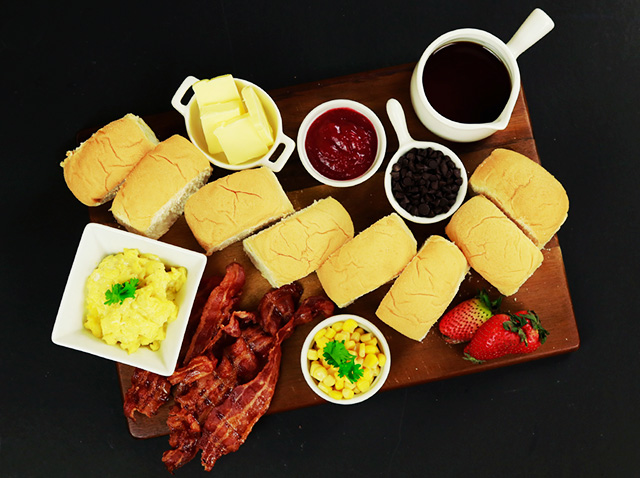 You could also hop on the charcuterie board trend. Simply slice up some cheese, deli meats, and then the buns, and you're good to go! But if you want to make your grazing board even more appetizing, we recommend tossing in some pretzels, berries, chocolates, and honey.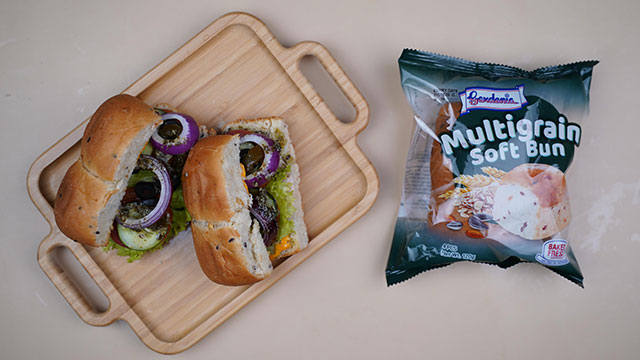 You can also make a simple sandwich sub using the Gardenia Multigrain Soft Bun. Just fill it with meatballs or any meat of your choice, lots of veggies, and your fave sandwich dressing.
There's plenty you can do with this bun, hun. But if you prefer the classics, there's always the Pinoy favorite: pan de sal.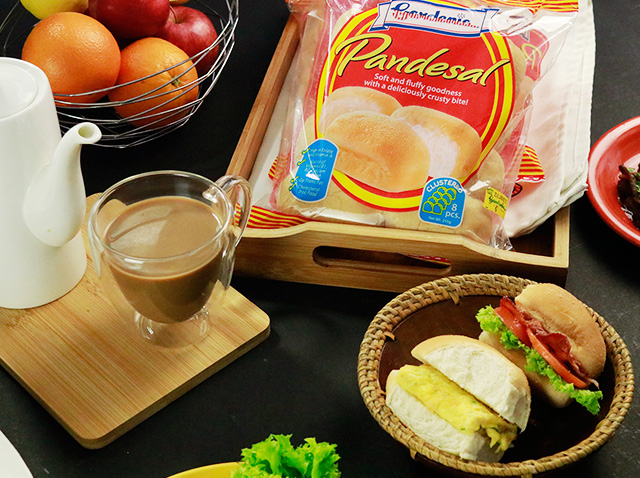 The soft and fluffy Gardenia Clustered Pandesal (P35 SRP/cluster of 8 pcs) could be just what you need to kickstart your morning routine—you just can't go wrong with the combo of pan de sal and coffee, after all.
And since Gardenia's Clustered Pandesal is baked to perfection and sealed in to lock the freshness, goodness, and aroma, you can enjoy it any time of the day, too! And if you're looking to give it a little bit of a twist, we recommend making some pan-a-koyaki—also known as takoyaki bread.
Sulit, convenient, and fresh—thanks to their sealed packaging—the Gardenia Multigrain Soft Bun and Gardenia Clustered Pandesal will make every snack bite-worthy. Both are available in supermarkets, groceries, mini-marts, convenience stores, and variety stores in Luzon and Metro Manila.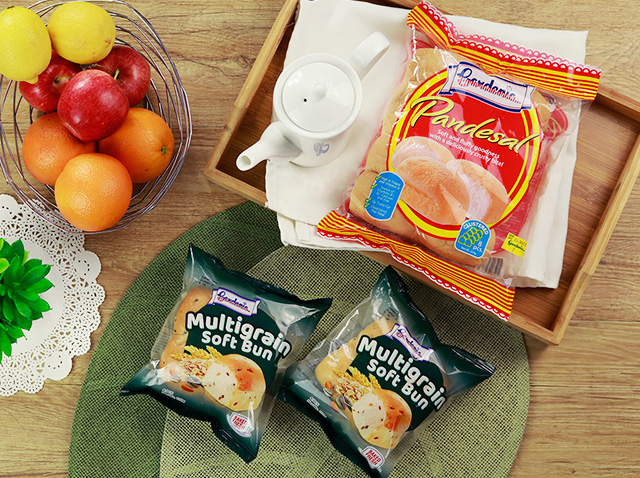 Follow us on Facebook and Instagram to be updated on the latest products and other announcements!